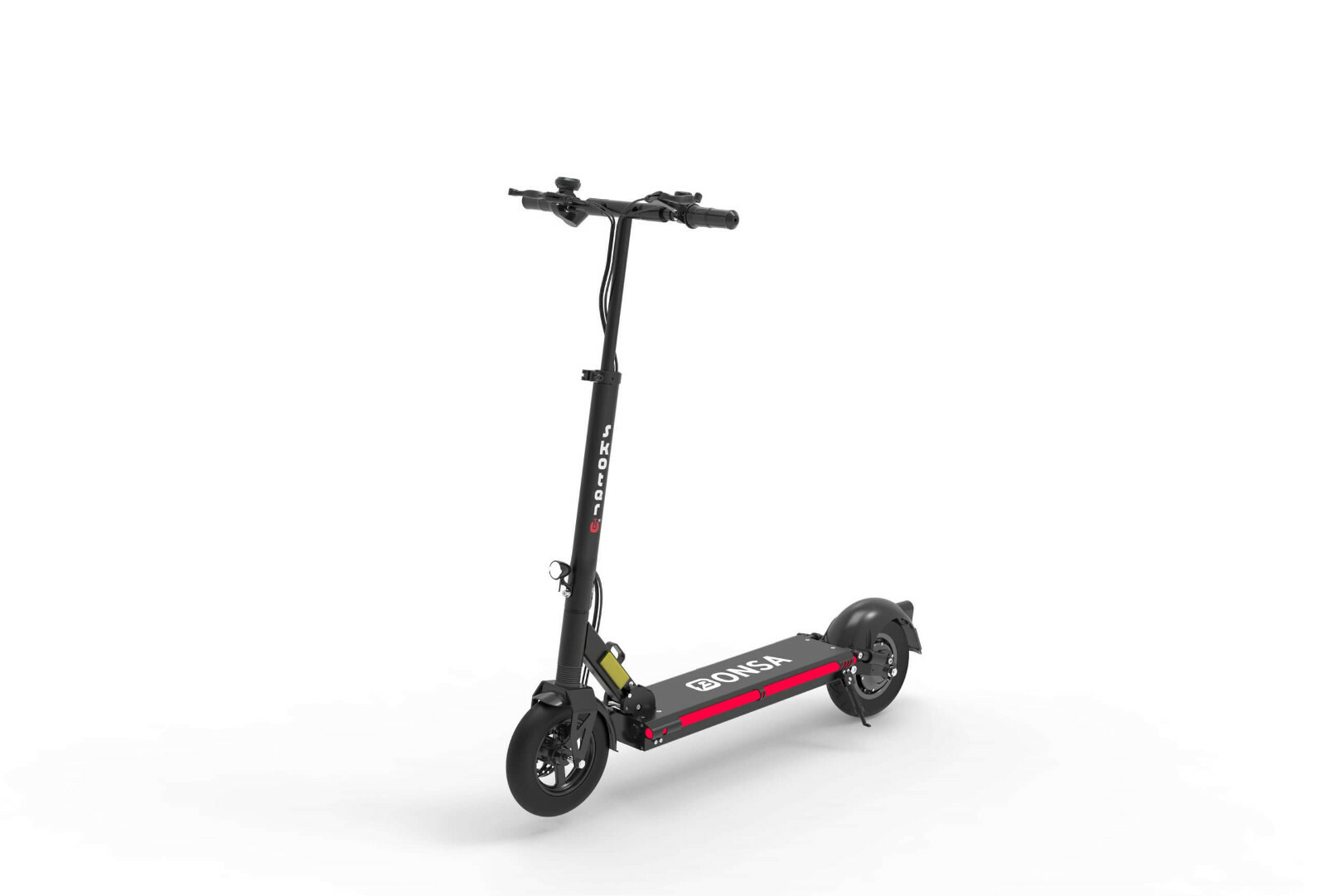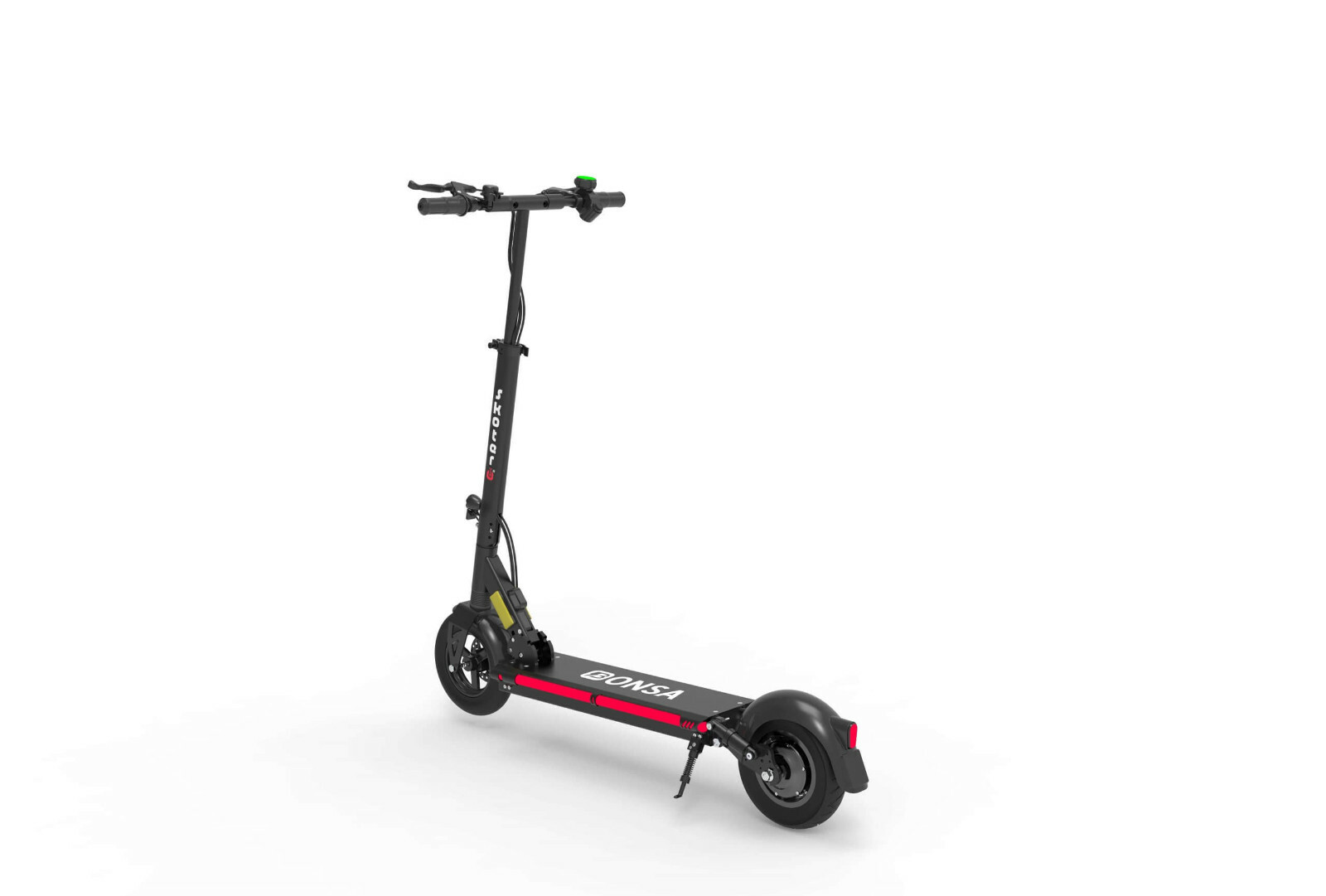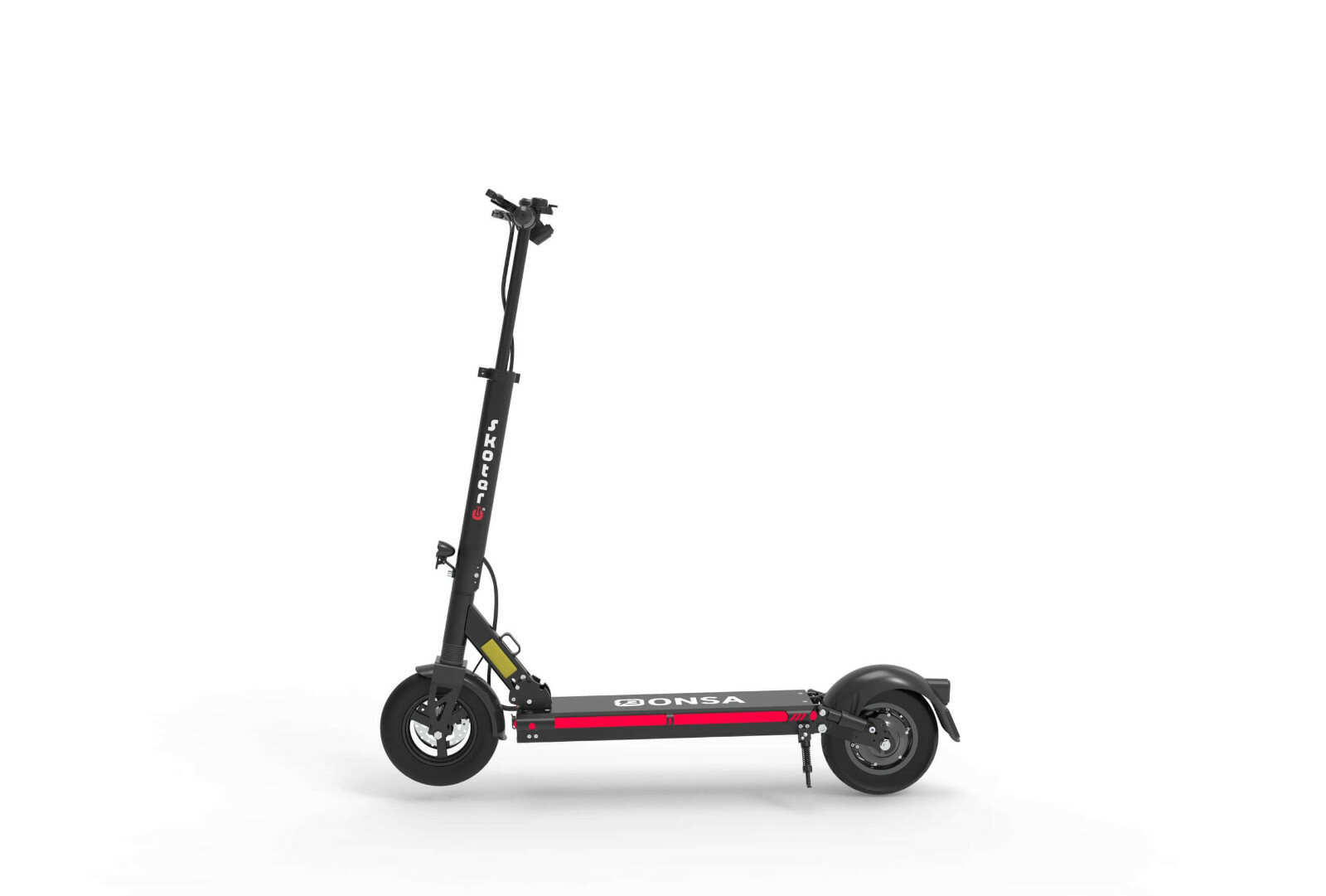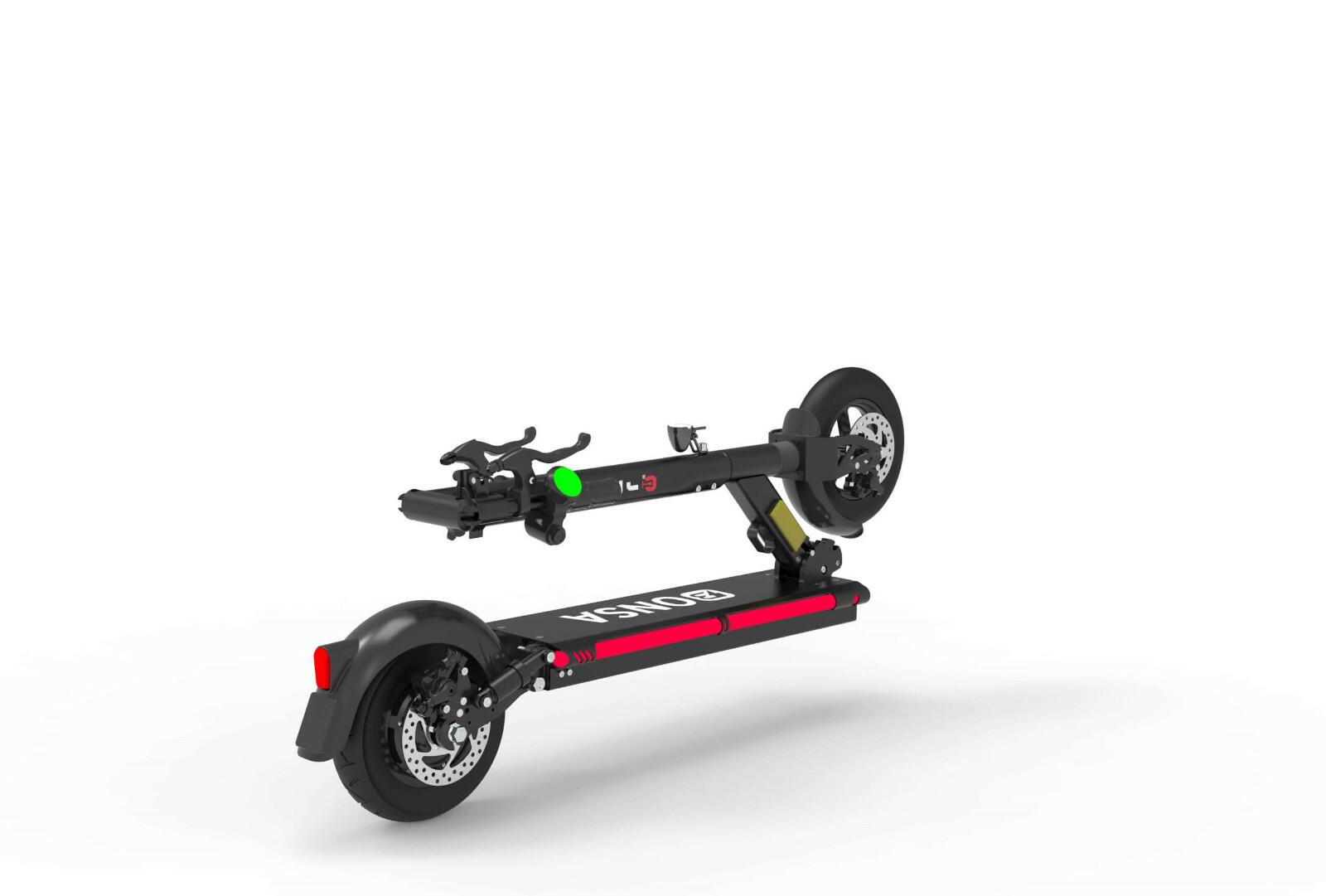 Comfort is a well-known bonus.
The dynamic front and rear wheel suspension, the wide tread and the powerful but quiet engine make driving with the bonsa very relaxing.
The wide range allows you to travel long distances. So the charger can often stay at home, a reassuring feeling.

Thanks to the large air tyres, unevenness or poorer road surfaces are not a problem for the bonsa.
When you arrive at the destination, simply fold the scooter and place it under the desk, at the wardrobe or put it in the trunk.

In short, our bonus ensures that you arrive at your destination in a relaxed, relaxed and sovereign way.

Maximum speed: 20 km/h
Engine power: 500 W
Akku: 48V / 13AH
Range: Up to 40 km
Front brake: disc brake
Back brake: disc brake
Tyres: air tyres
Springing: front and back
Weight: 20 kg
Maximum load: 100 kg
Loading time: 6-8 hours
Display: Yes
Color: Black
Fallable: Yes
Authorisation: ABE
SOFORT LIFE